Kids Martial Arts Classes In Kernersville
Don't Let Your Child Get Left Behind - Give Them The Gift Of Kids Martial Arts Today!
Give your child an outlet for all that energy today with our Kids Martial Arts Classes in Kernersville. We're helping kids of all ages develop important life skills like respect and confidence while also equipping them with vital self-defense skills as a last resort.
Our Kids Martial Arts Classes at Fitness One Training Systems will help your child stay active and motivated week in and week out.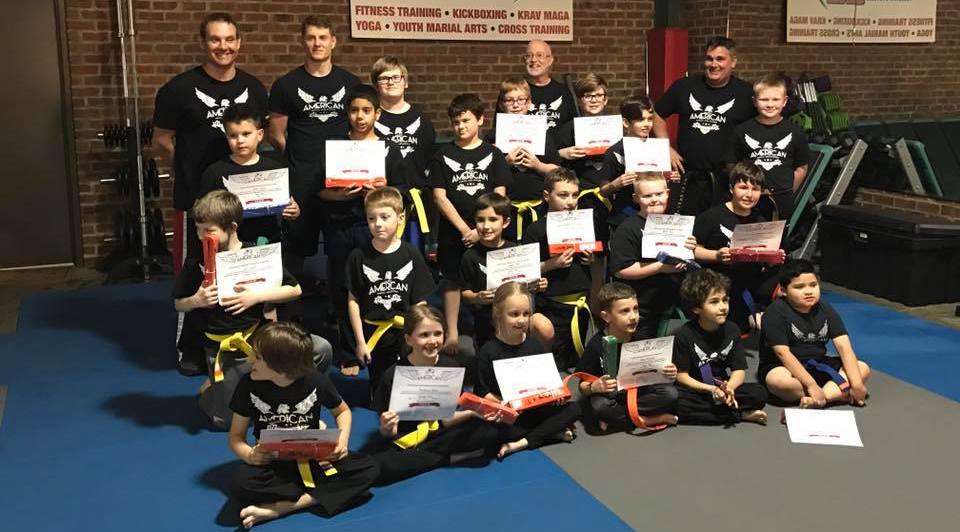 Enjoy Wide Ranging Kids Marital Arts For All Ages

Our Kids Martial Arts Classes teach violence as an absolute last resort. But unfortunately, there are times when there's simply no other option. Your child will learn a core set of self-defense skills with the help of multiple disciplines while also developing the awareness to exhaust all other means of conflict resolution before thinking about violence.
Our Kids Martial Arts Classes in Kernersville include instruction in:
Karate
Taekwondo
Krav Maga
Kickboxing
PLUS Your Child Can Develop Life Long Habits Of Physical Activity
It's more important than ever for us to give kids a reason to be excited about staying active. Our Kids Martial Arts Classes Are. That. Reason.
Your child will love coming to class every week, as they learn and challenge themselves and compete against others.
With the help of our highly qualified staff, your child can:
Improve their strength and coordination
Develop flexibility and speed
And build unwavering confidence in themselves
Sign Your Child Up For Kids Martial Arts Classes Today!
Don't miss out on this incredible opportunity. Get your child started with our Kids Martial Arts Classes in Kernersville today!
To get started or to learn more about Fitness One Training Systems, all you have to do is fill out the short form on your screen now!