Kickboxing In Kernersville
Own The Ring Today With Our Fitness And Sports Kickboxing Classes
Jump in the ring and show us what you've got! Or start with the basics and learn everything about two of the most incredible martial arts around. Our Fitness and Sports Kickboxing Classes in Kernersville offer you top-of-the-line instruction and a great workout every single class.
You can learn the ins and outs of these disciplines and take your skills to competition or you can just have a blast getting in great shape!
Don't miss out on these three incredible classes at Fitness One Training Systems.

Fitness Kickboxing Offers You A Better Way To Train
Are you ready to build real total body strength? Fitness Kickboxing is your answer. These high-energy classes with help you build strength and stamina while learning vital self-defense skills.
You can learn how to:
Land punches with power
Kick with speed and precision
Use newfound footwork and agility
Defeat an opponent of any size
Get Real World Training With Our Sports Kickboxing
Maybe you're looking for a better self-defense program? Then look no further. Our Sports Kickboxing is the ultimate combination of cardio training, strength building, and real-world self-defense.
Take on a practical training system with Sports Kickboxing and enjoy:
Close-range fighting strategies
Improved reaction times
Submission strategies
True total body strength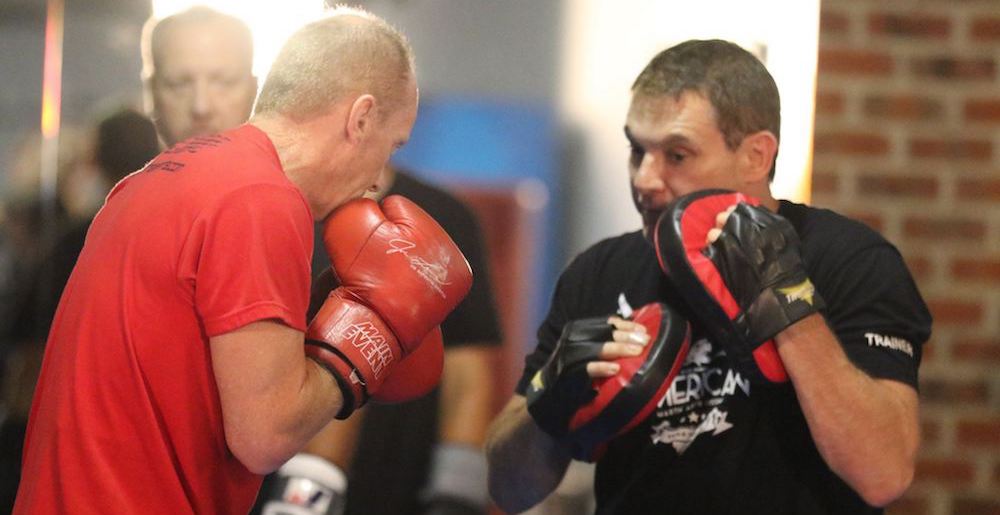 Take On The Kickboxing In Kernersville Today!
Don't miss out on these incredible classes. Make the move to Fitness One Training Systems and learn how to hold your own in the ring with Fitness and Sports Kickboxing classes for all experience levels.
Just fill out the short form on your screen now to get started. We'll take care of the rest!