Fitness Classes In Kernersville
Build Muscles And Shed Fat With Our World Class Fitness Classes
Are you in love with your training program? If the answer is no - or you had to hesitate at all - you may not be getting the most out your workouts. That's because there's no more powerful tool in Fitness Training than good old fashioned motivation.
With our Fitness Classes in Kernersville, we promise you'll never lose that feeling. Our Fitness Classes span a wide range of disciplines and truly offer something for everyone. You can get stronger, lose weight, or train toward a specific goal - all with the help of our support system at Fitness One Training Systems.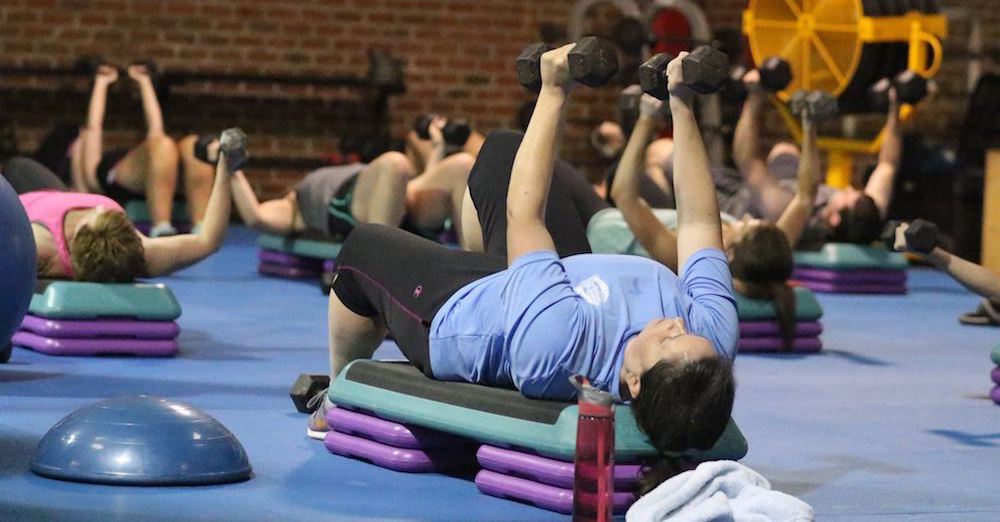 Find The Fitness Class That Works Best For You!
At Fitness One Training Systems, we don't try to box all of our students into just a few programs. We know everyone trains differently and everyone has different goals. That's why we're proud to offer a wide range of Fitness Classes that will help you enjoy real, long-lasting results no matter what journey you're on.
Our Fitness Classes in Kernersville include:
Circuit Training: The ultimate workout for those people looking to combine fat loss, strength gain, and cardiovascular endurance.
Kettlebell Training: Cutting edge calorie melting classes that help you build a practical strength and keep your heart racing the whole time.
TRX Suspension Training: The best body weight training around. You can build strength, flexibility, and burn fat all without picking up a weight.
Men's Only Strength Training: Bringing you the old school weight room feel. You can blend strength training, cardiovascular exercise, and core work all into one.
Strong And Sassy Seniors: Don't let anything hold you back. These low-impact workouts help you stay active and enjoy the comradery of ground training.
21 Day Rapid Fat Loss Bootcamp: Change your body in just 3 weeks. You can enjoy sustainable results with an innovative take on high-intensity training.
And the best part is, most of our Fitness Classes are perfect for all experience levels. Our trained instructors will help you modify each exercise and get the most out of your training without fearing injury or intimidation.
Work Your To A Fitter, Stronger, More Confident Life
We're here to help you get the most out of your training so that you can carry the benefits with you into every aspect of your life. There simply is no substitution for the feeling of accomplishment that you'll enjoy every time you walk out of our gym.
With our Fitness Classes in Kernersville, you'll accomplish more and feel better about yourself each and every day.
Get started today and enjoy:
Boosted energy levels in your daily life
Better, more restful sleep
Unwavering confidence in yourself and your abilities
Make The Move To Fitness One Training Systems Today For The Best Fitness Classes In Kernersville
Don't waste another day trying to summon the motivation to work out. Join us at Fitness One Training Systems in Kernersville and see for yourself the difference a world-class support system can make.
All you have to do is fill out the short form on your screen now. We'll reach out soon to answer all of your questions and get you all set up!